Well now…
This is something I've never done before!
My video show "Essential Life with Jared" and my podcast "The Jared White Show" have joined forces to bring you a special video edition of the podcast. Also on the show, why am I now using Vimeo instead of YouTube? The quick answer is:
OWN YOUR OWN PLATFORM.
(Long answer: I like paying for ad-free hosting services built specifically to cater to creators. That's not what YouTube is.)
Anyway, whether you consume the audio podcast or video format of the show, I hope you enjoy it! Just hit reply on this email and let me know what you think. =)
---
Items I've Posted Recently…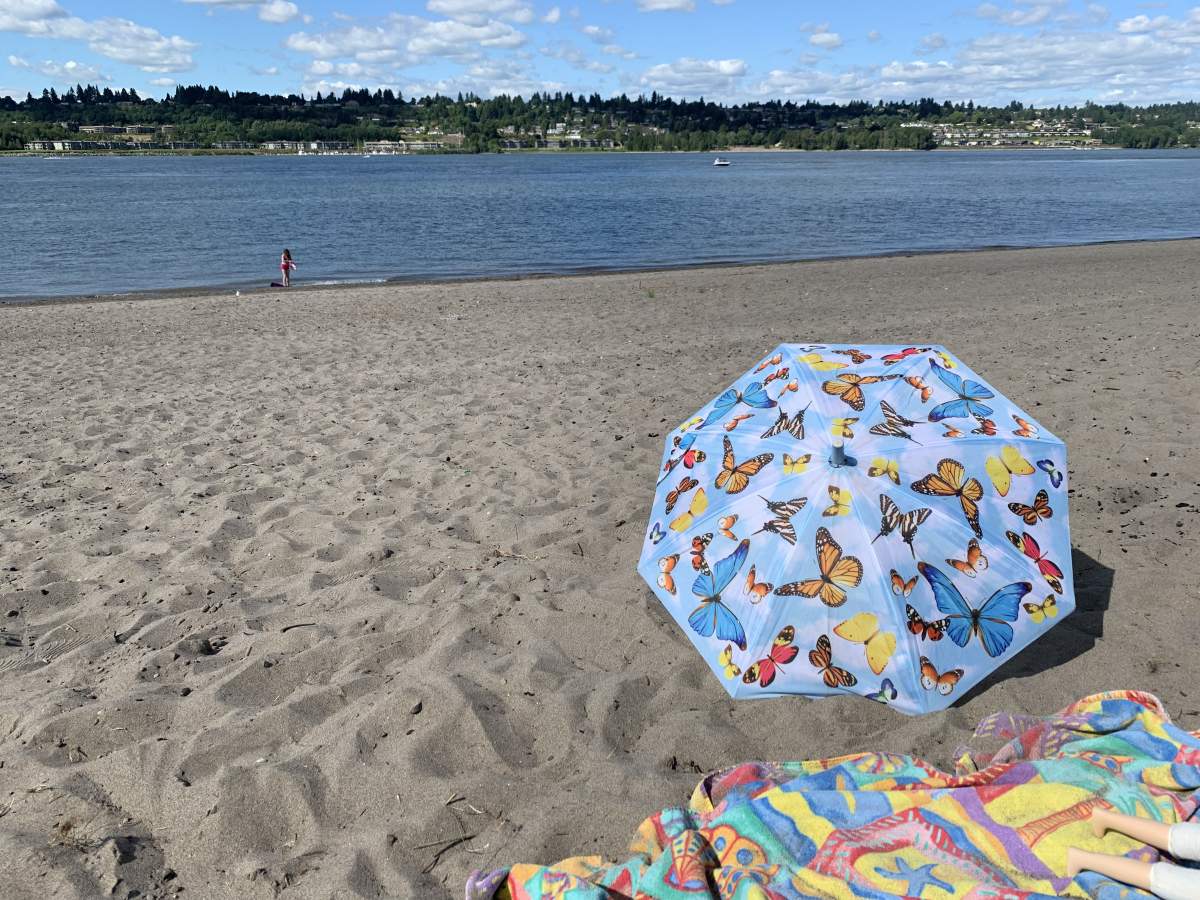 Last weekend we took a family jaunt over to Broughton Beach. It's on the Oregon side of the Columbia River just west of PDX airport.
Let's just say I'm a huge fan of river beaches now. You get most of the fun of the oceanside without the crazy waves and wind! (And hour+ drive from Portland…)
---
Yo kids, this #website is now rocking a sexy new Dark Mode for you macOS (and soon iOS) fans of the dark side. Hopefully more platforms/browsers quickly adopt the CSS media queries that enable this functionality because I think it's awesome.
---
Higher Ground, President Barack Obama and Michelle Obama's production company, will create exclusive podcasts for the streaming platform [Spotify]. Both Obamas will appear on some of the shows.
I find it utterly despicable that companies such as Spotify have taken it upon themselves to redefine the meaning of the word podcast. There is no such thing as an "exclusive podcast" because podcasts, by their very technical nature, are not exclusive and are part of the very fabric of the #openweb.
A podcast is simply an RSS feed which is downloadable from a website. The RSS feed contains items with various metadata and links to MP3 files. In theory an RSS feed could be behind some kind of HTTP auth paywall or be served via an obfuscated URL—but at the end of the day, that RSS feed can and should be playable by any podcast client.
A "podcast" that can only be played by a single client is not a podcast. That's as absurd as somebody claiming they've published an "exclusive website" that's only accessible via a single app. If the website can't be viewed via any standard web browser on the internet, it's not a website. If a podcast can't be listened to via any standard podcast player on the internet, it's not a podcast.
Spotify, and anybody else out there trying to pull a fast one like this, you do not get to redefine the terms or the technology of podcasting. They belong to the open web. They belong to us. And we won't let you have it.
---
A truly "vloggy" episode of Essential Life with Jared is in the works, hopefully dropping next week. I have to get my travel groove on again with the camera, which certainly shouldn't be difficult now that the weather is AWESOME.
Stay cool! ☀️😎