I hate making excuses. I think to myself: nobody wants to hear about the reasons why you didn't post something. It's like that old adage in the movies…show, don't tell. Instead of talking about why you didn't post stuff, post some damn stuff!
But if I'm being honest and switch my lizzard brain off for a moment, I actually enjoy reading or hearing about other people's lives. If they've been going through the ringer and it's had an impact on their art or business or whathaveyou, I eat that stuff up.
So here's me, giving you a tasty little morsel to eat up. Spoiler alert: I moved! No, not away from Portland, but rather to Portland in an even more substantial way.
Confused yet? Just read the article already…and you'll never believe what happens next! 😜
Seriously though, a major sequence of events went down in late March, and I'm just coming up for air now to the point where I can start to get back into the swing of things regarding this newsletter, the podcast, etc. It'll still be touch and go for a bit, but I'm definitely on the upswing once again. My article explains some of the reasons why.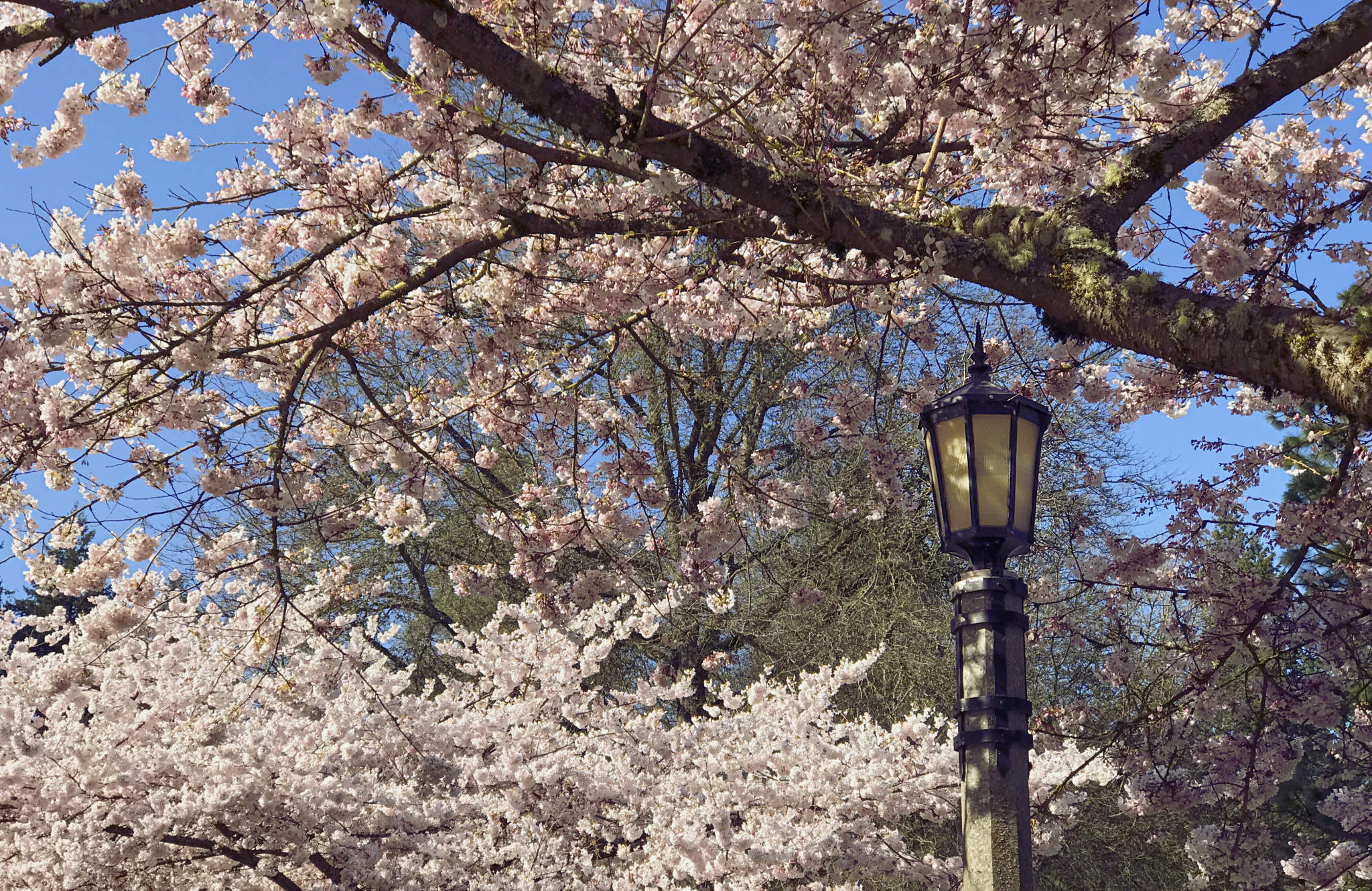 I apologize if you were eagerly waiting for my podcast episode all about Apple's March 25 event. It was an intriguing event to be sure, and I really enjoyed it. But pretty much every other podcaster on the planet has covered the news to death by now, so I probably will have to move on (except for specific tidbits that come up). I do comment a bit on Apple News+ below, now that I've had a chance to use it.
I'll leave you with a quote I'm particularly fond of:
I can't change the direction of the wind, but I can adjust my sails to always reach my destination. Jimmy Dean
---
Items I've Posted Recently…
My initial thought was that I stopped reading magazines years ago and that I wouldn't read digital magazines. Strangely, that part is still right for me. If Apple News+ was a collection of magazines that I could download and read, I probably wouldn't bother with it beyond the free trial….And this is where Apple News+ surprised me a bit.
The main page of Apple News+ is set up just like the free version of Apple News is on the iPhone. There is a collection of stories in a variety of topic areas that you can choose to read.
As I began reading, I noticed that very few of the stories were from the same magazine. Instead, I was reading stories that interested me, not magazines that interested me. That's a huge distinction.
Jim Dalrymple gets it. Leading up to the #Apple event and even afterwards, I noticed a lot of eye-rolling online about how this was just Newsstand all over again and how this would be a failure just as Apple's past forays into the digital magazine space were.
But News+ is a totally different model compared to the previous "each-publication-is-an-app" approach. News+ is one app. No matter which magazine or newspaper you're currently reading, you are using only one app with a consistent and unified reading experience.
And perhaps most importantly, you don't have to manage a ton of different subscriptions to various publications…which adds the congitive overhead of trying to pick and choose which ones to subscribe to or not to maintain a sensible cash flow. With Apple News+, you have one subscription. That's it. One charge per month and you have access to everything.
I've been surprised how much I'm using Apple News+…on my iPhone. Of course it's a delightful reading experience on the iPad with its big beautiful display, but it works astonishingly well on iPhone. Apple even kicked off its News+ presentation showing the app running on an iPhone. That's impressive.
I'm definitely paying for News+ past the trial period, and I'm excited to see how the service grows and evolves down the road.
---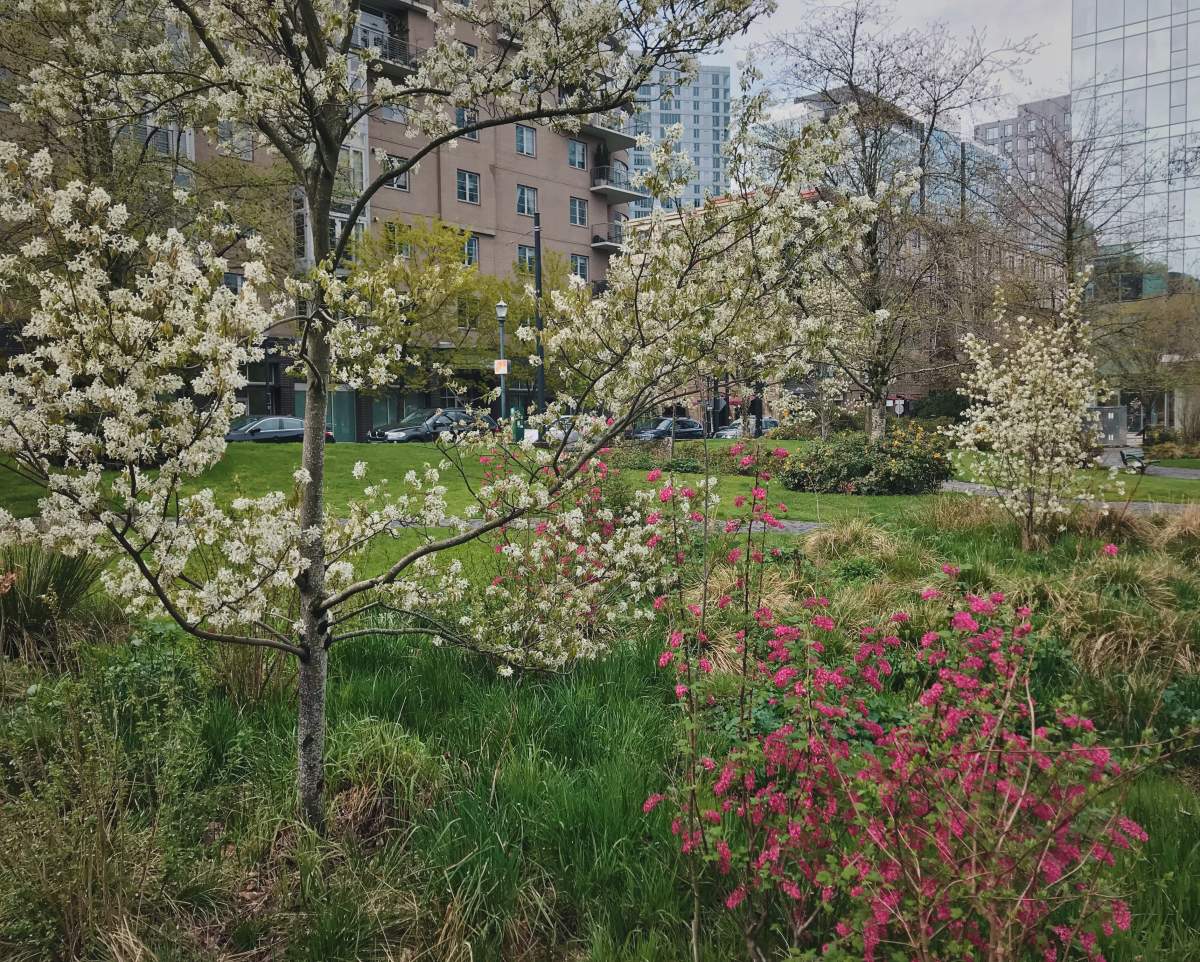 Tanner Springs: one of my favorite spots in the Pearl. A delight no matter what the season!
#portland #oregonexplored
---
It's been wet here on the west coast of the U.S., but I'm hoping April showers bring many May flowers. Once the sun comes back, I'm looking forward to a lot of outdoor recreation. What are you planning this spring?
Peace! ✌️ -J