10 years of blogging. Woo hoo! 🎉 (Read my first post here.)
A few interesting stats: 248 posts to date (not including photos, podcasts, etc.).
Most prolific year so far: 2018 (86 posts).
Least prolific year: 2017 (9 posts).
Goal for 2022: Beat 2018! 💪
I know I said "10 years of blogging" — but in actuality it's that plus the previous ~16 years of publishing content in various forms at various times online…and before that writing & publishing family newsletters my parents snail-mailed out to family and close friends…and before that…
I was born. 😆
In all seriousness, I simply can't remember a time I didn't feel compelled to write. However, as I once explained on my blog, I spent the majority of my time as a writer not realizing that I'm a "writer". 🧐 I've always been something else…a musician, a web developer, a businessman, a father, a [fill in the blank]. And then—on the side—hey, there's this writing thing. 😲
Why has it been such a challenge for me to identify as a writer? Why have the decades come and gone and I still waffle on why this is an important endeavor? Even after 10 years of (somewhat) continuous blogging on a more serious level, it still feels like a flimsy side-project I never fully commit to or prioiritize.
It's my biggest creative regret*. But it's not too late to turn this ship around.
* I also regret not figuring out a viable path towards gigging again and performing electronic music prior to the start of the pandemic, but I've since made my peace with that. (Keep reading to see why.)
---
The DLTSER of Creative Endeavors
That sure rolls easily off the tongue! 😜
DLTSER is an acronym I just made up which stands for:
Difficulty Level

Time Spent

Emotional Reward
In other words, when evaluating any creative endeavor to see if you want to lean into it more or hold back for the time being, you can use the DLTSER metric as a way of wrapping your head about what's truly vital or less appealing. Here are my metrics:
Writing / Blogging
Difficulty Level: Easy
Time Spent: Short
Emotional Reward: Significant
Podcasting
Difficulty Level: Easy
Time Spent: Medium
Emotional Reward: Optimistic Ambivelance
Vlogging
Difficulty Level: Hard
Time Spent: Long
Emotional Reward: Thrilling
Photography
Difficulty Level: Medium
Time Spent: Short
Emotional Reward: Significant
Music Production
Difficulty Level: Hard
Time Spent: Long
Emotional Reward: Middling to Melancholy
Open Source Programming
Difficulty Level: Medium
Time Spent: Medium
Emotional Reward: Medium
Graphics Design
Difficulty Level: Medium
Time Spent: Medium
Emotional Reward: Minimal
Online Community Building
Difficulty Level: Hard
Time Spent: Medium
Emotional Reward: Significant
Based on the above metrics, you can see why I don't put much regular effort into music production anymore. (My most recent effort however I think is fairly awesome.) The truth is it's challenging work, takes up a lot of time, and I often feel quite drained and almost depressed after a session. Why do I feel this way? Who knows! On the other hand, photography is not as difficult, you can acheive good results fairly quickly, and I feel quite joyful about everything involved in the process: traveling, shooting, post-processing, and sharing photos online.
Video production is an example of something that's difficult & time consuming like music production, yet vlogging is something I really enjoy for the most part. And I love going back and rewatching past videos. For now it's on hold, but I hope to get back to it before too long.
Take a look at writing though! For a creative endavor with the most "bang for your buck," it simply can't be beat. It's easy to do, you don't need to spend much time on it if you don't want to, yet the emotional rewards are quite significant. I'm always glad I wrote. I never sit down for a writing session, and then after a while think "Gosh, that sucked. If only I'd vegged out watching Netflix and eating potato chips instead!" 😅
So I'm doubling down this year on writing and really trying to make the effort to do it well, do it consistently, and do it consistently well. ☺️
What's a creative endeavor you'd like to double down on this year? What's something that's not as fulfilling or rewarding as you had hoped? What's your DLTSER metric on your projects and pursuits? Shoot me an email and let's talk it through!
---
Photography Corner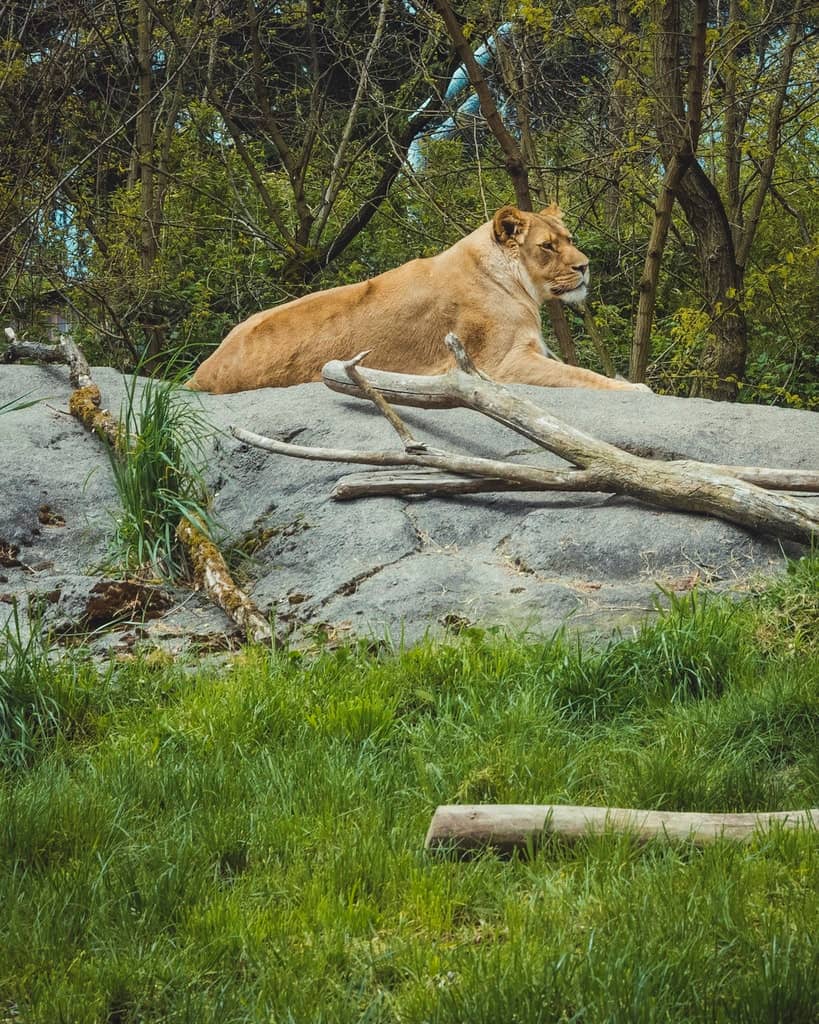 Queen of the Jungle (Woodland Park Zoo, Seattle, WA)
---
Latest on the Blog
​What's Old Star Trek is New Star Trek (Again): Strange New Worlds feels a bit like a reboot done right. Anson Mount continues to impress as Captain Pike, and Ethan Peck is the best Spock we've seen since 80s Nimoy…
​A Post-Christian Spirituality: Where I've landed in my quest for a purposeful spiritual path after leaving the tenets of Evangelical doctrines behind. It was not something I ever "wanted to do" or a decision I ever would have taken lightly. But in my life right now, I've found a thread in the universe, and I'm excited to begin to pull it and see what it reveals…
​Strange Multiverse: Another sci-fi review! This time, I'm afraid the outlook is a little less rosy. I'd have to rank this in the lower half of MCU productions to date, and nowhere near my Top 10.
Thanks for reading to the end! I'm headed off now to RailsConf to hang out with fellow nerds in the Ruby & web developer space. Probably the most people I've been around in one location since before the pandemic! I'll let you know how it goes…