The Writing Legacy of Medieval Celts
Presenting two brilliant examples of the classic wit, spiritual depth, and surprisingly fresh language found in millennia-old Celtic verse
Essay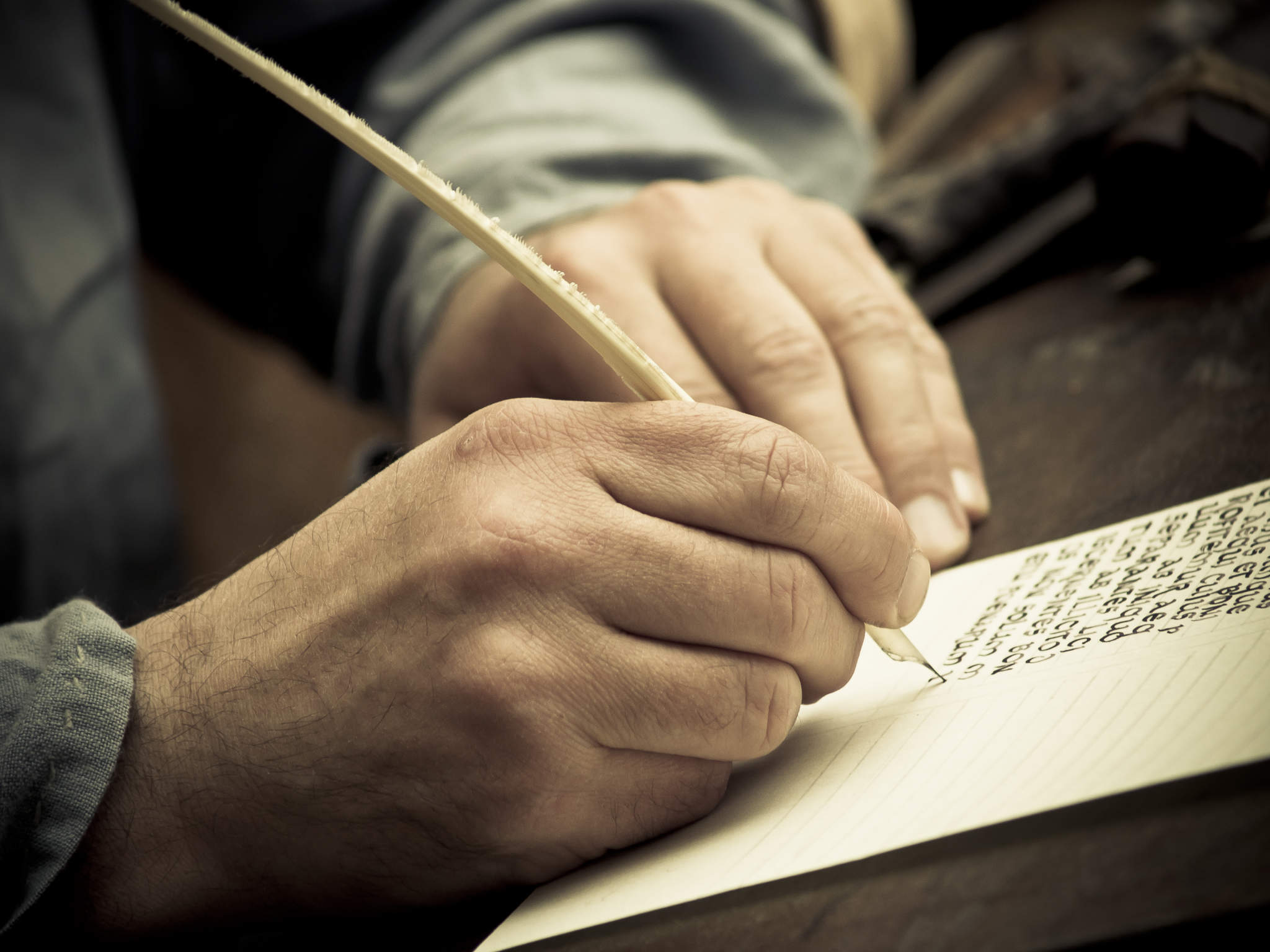 This essay is over four years old. It's possible my views have changed since I first wrote this, but I choose to leave it online nevertheless. Cheers, Jared
Writing is in my blood. Celtic ancestry can be found aplenty in both my mother and father's family tree, and my maternal grandfather's heritage is completely Jewish. It's easy to be exposed to the merits of Jewish verse: simply pick up your Bible and read a psalm, or listen to songs by Adam Sandler. But Celtic verse? Apart from a few cheesy phrases ("top o' the morning' to ya") or pop-culture blessings ("may the road rise up to meet you..."), I suspect most people are unaware of the incredible linguistic tapestry that can be found in old Irish, Welsh, etc. verse.
One book I recently came across which is simply brilliant in its presentation is The Book of Celtic Verse, edited by John Matthews. It covers "15 centuries" of poetry and versecraft and compiles the material into several themes, such as "writings of a magical or incantatory kind, love songs, poetry describing the natural world, poetry of war, and the kind of visionary insights that have been a source of inspiration to most poets from the dawn of time to the present day." The older works are of course translated into English from the original languages, such as Irish Gaelic or Welsh, or in some cases Latin.
I am including below two poems that I found particularly noteworthy. The first is a whimsical and light-hearted comparison between the poet's task of writing and his cat's task of chasing mice. It wouldn't be a surprising read if it weren't for the fact that it dates back to approximately the 9th century. Apparently cat humor predates Internet memes.
The second poem is a mesmerizing, strikingly beautiful spiritual work in praise of Jesus Christ. I tend to be bored with a lot of what I read by Christians in the present day because there's so much that's simply derivative of Biblical turns of phrase. Nothing wrong with being inspired by Scripture, of course, but I appreciate original thought and care taken with language, and it's refreshing to discover an 11th century Celt offering something unusual and deeply meaningful to the worship tradition centuries later. (I am also intrigued by the fact that, for the most part, each line starts with a letter in sequential order from A-Z, preserving the character of the original Latin text.)
Enjoy the selections, and until we meet again, slán go fóill!
Pangur Bán
Anonymous, Old Irish, circa 9th century
I and Pangur Bán my cat,
'Tis a like task we are at:
Hunting mice is his delight
Hunting words I sit all night.
Better far than praise of men
'Tis to sit with book and pen;
Pangur bears me no ill will,
He too plies his simple skill.
'Tis a merry thing to see
At our tasks how glad are we,
When at home we sit and find
Entertainment to our mind.
Oftentimes a mouse will stray
In our hero Pangur's way;
Oftentimes my keen thought set
Takes a meaning in its net.
'Gainst the wall he sets his eye
Full and fierce and sharp and sly;
'Gainst the wall of knowledge I
All my little wisdom try.
When a mouse darts from its den
O how glad is Pangur then!
O what gladness do I prove
When I solve the doubts I love!
So in peace our tasks we ply,
Pangur Bán, my cat, and I;
In our arts we find our bliss,
I have mine and he has his.
Practice every day has made
Pangur perfect in his trade;
I get wisdom day and night
Turning darkness into light.
Adiutor Laborantium
Anonymous (though once attributed to Saint Columba), 11th century
Assistant of workers,
Benefactor of the good,
Custodian on the ramparts,
Defender of the faithful,
Exalter of the humble,
Frustrator of the proud,
Governor of the faithful,
Hostile to the impenitent,
Judge of all judges,
Light and father of lights,
Magnificent shining light,
Never denying to the hopeful,
Opening help to the needful.
Poor am I, a little man,
Quaking and wretched,
Rowing through the storm,
Sacredly drawing to heaven,
Towards the supernal haven,
Vital, most beautiful gate, is
Xristus; angels sing,
Yielding praise eternally to the
Zenith, proof against foes.
Towards the joy of paradise I come
Through you, Christ Jesus,
who lives and reigns ...