I Am Blogger (And So Can You!)
Gasp! My little blog grew over 40% in 2015 without much effort. Take heart, struggling bloggers of the world!
Essay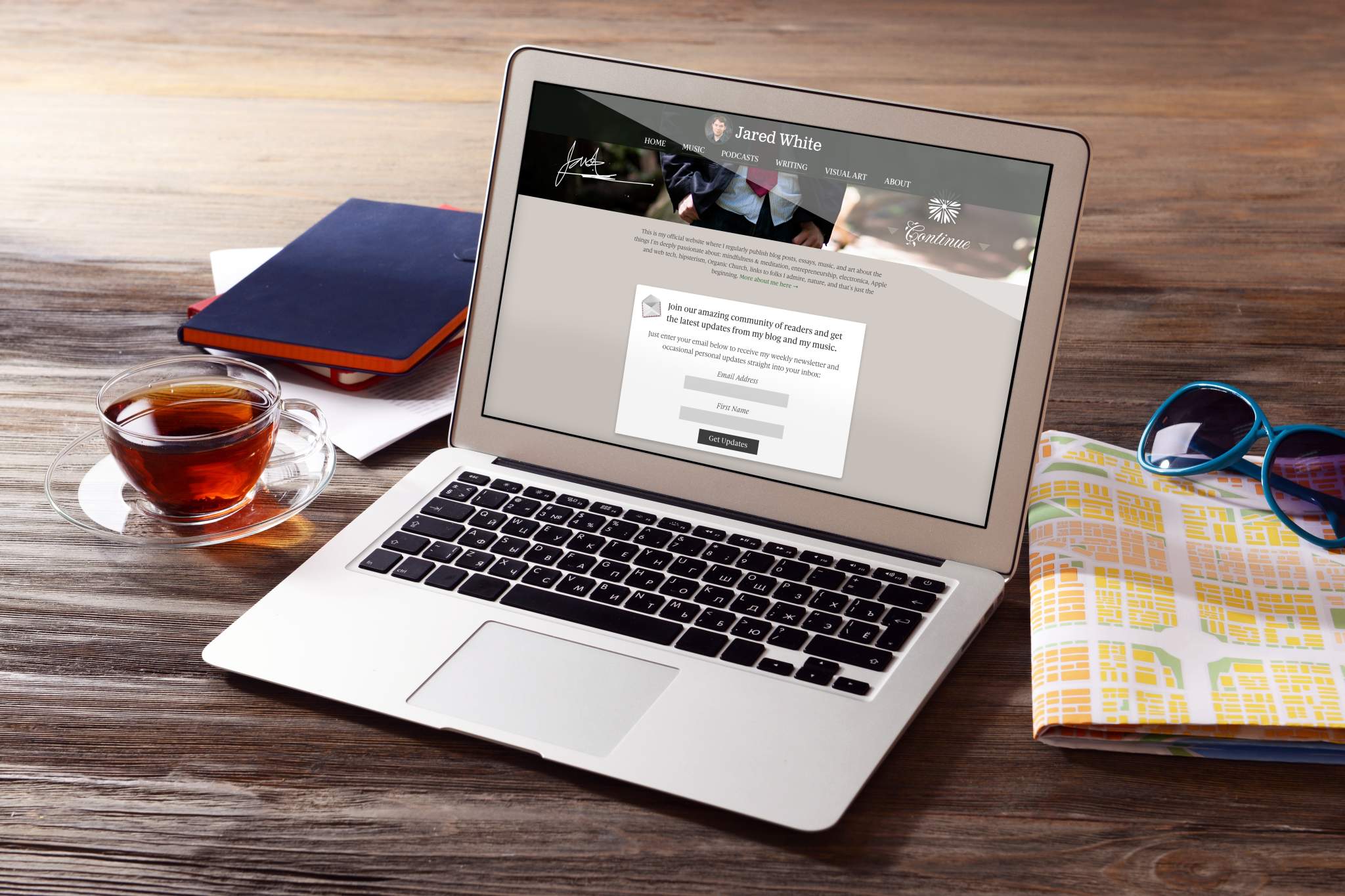 This essay is over four years old. It's possible my views have changed since I first wrote this, but I choose to leave it online nevertheless. Cheers, Jared
Every year, in the tradition of Chris Brogan, I come up with 3 Words to be my primary creative focus. For example, in 2013 I chose the words Value, Amplification, Creativity. 2014's words were Focus, Connections, Impact.
For 2015, I wanted to acheive even greater Focus and continue the theme of Impact, so the 3 words I chose were Express, Publish, Perform. Alas, I never did get a chance to perform my music—that's still something I hope to do this year—but I feel very satistified with the first two words. As a matter of fact, Expressing and Publishing definitely paid dividends in 2015, as I'm astonished to report that traffic to my blog grew by over 40%! Part of my surprise is due to the fact that I simply didn't put all that much effort into growing blog traffic, being concerned primarly with posting somewhat regularly and sending out my Jared White Letter. In the spirit of transparency, here are my Unique Pageviews (UPVs) for each year since I started this blog:
2012: 2,358 (I started this blog in October 2012, so this is only for 1/3 of a year)
2013: 7,067
2014: 8,098
2015: 11,441 (over 40% increase!)

As Fred Willard would say, wha' happ'n'd? Well this is what happened: back in Feburary 2014, I wrote an article about Time Magazine's cover story on Mindfuless and my Christian perspective on the topic, and—for some reason I still don't fully fathom—the article slowly bubbled its way to the top of Google's search engine for "Christian Mindfulness" and many related queries. I've also noticed a general increase in search traffic for a few other articles as well, and to a lesser extent, an increase in engagement from Facebook and Twitter.
My take on all this? The key to blogging success is to write, and write, and write some more
I've heard a lot of top bloggers emphasize this point over and over again, but it's one thing to hear some guru make a lofty proclamation about what it takes to get ahead, and it's another thing entirely to experience it for yourself. If you're just starting out as a blogger, or even if you've been doing it for a while without a whole lot to show for it, it might seem daunting to grow your traffic substantially and see year-over-year growth upwards of 40%. It certainly was for me. And yet….
In light of all this, my recommendation for growing your blog may seem simplistic but, as I've discovered, the gurus are right about this: write, write, write! Post a variety of articles on your blog about a variety of topics, and keep doing that consistantly. Keep an eye on your site analytics and make note of which articles are resonating and which aren't. Over time, start to focus more and more on the stuff that is doing well, and wind down writing on topics that don't get you very far. If necessary, update old articles that get still get lots of search engine traffic and point them to newer stuff you've written. I did that for example on my Christian mindfulness article and it's helped me grow my mailing list and send traffic to other articles on the site.
So take heart, my fellow bloggers! It's entirely possible that without too much crazy effort on your part, if you keep on publishing quality content and making sure to follow up on subjects that get rewarded with higher traffic, you'll find that you are engaging with a bigger and bigger audience.
My top 5 most widely-read articles for 2015
Interestingly, the most views of any page other than these five articles or the blog's homepage was my About Me page, which is pretty cool. I guess I should probably revisit what I said there about myself and make sure it's up to date!
What was your favorite article of 2015 (or any time really)? Send me a note and let me know! Also, if you have a blog and would like me to promote it, please pass along the link and I'll be sure to check it out.
P. S. In case you're wondering about the goofy grammar of this article's title, you probably aren't too familiar with Stephen Colbert. 'Nuff said.