Finding Compassion for Past Jared
The person I once was isn't somebody I ever wish to be again. But perhaps in another ten years…well, I'll be saying that about my present self.
Essay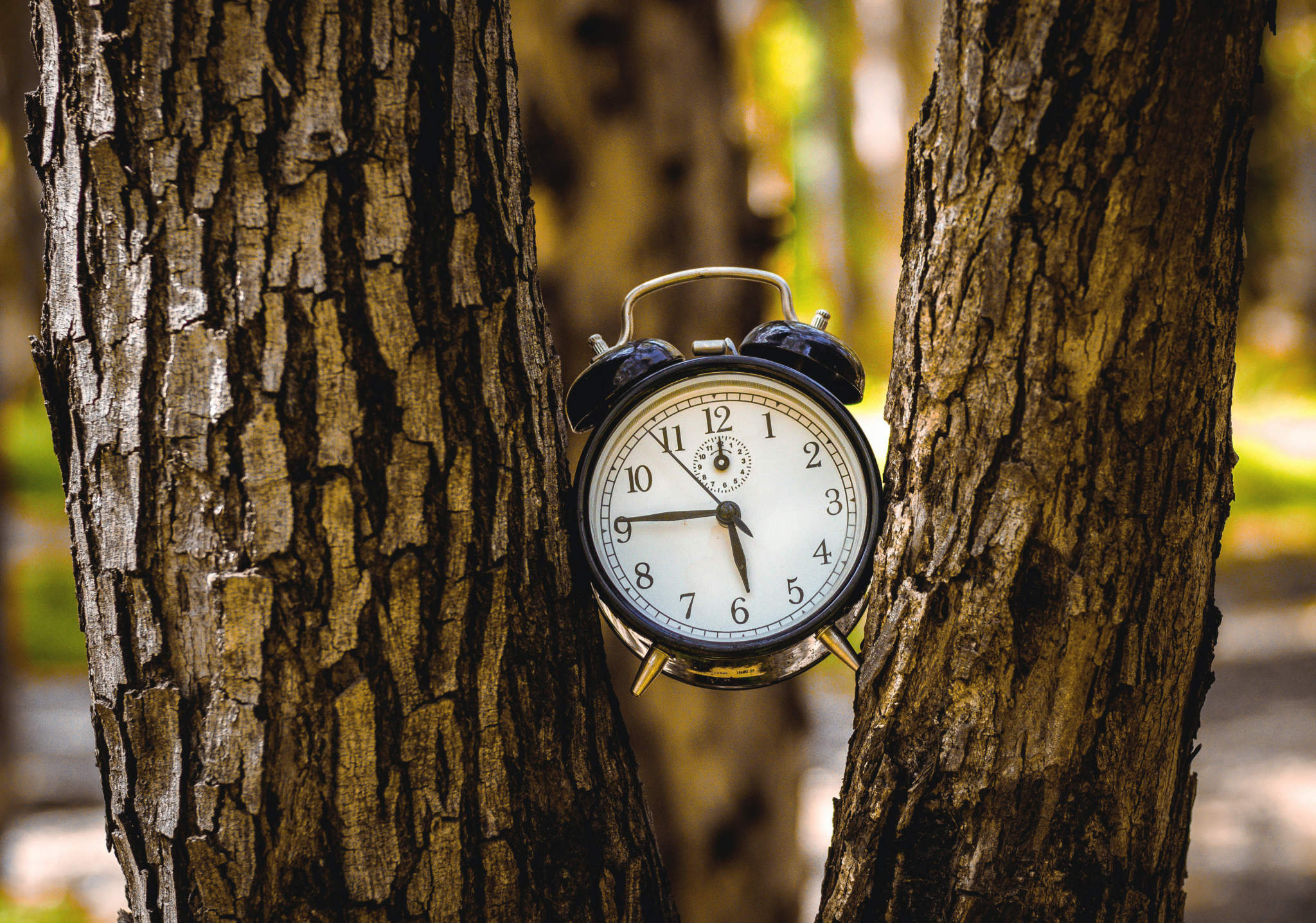 There is no photo of myself I hate more than the one below (taken in the Fall of 2014). If I were captured by an Evil Mastermind, they could force me to divulge all my deepest darkest secrets by threatening to release this photo to my friends and loved ones. (But HAHA HA, the joke's on you Evil Mastermind! I've preemptively published this for the whole world to see! Bwha ha ha! Ha. Ha?)
Oh boy, where do we start…that abysmal haircut, ugly-ass shirt, weird glasses, nice-guy-but-also-maybe-serial-killer half-smile, missing facial hair, bad upper lip skin visible for all to see…I look like a corporate office drone who's been forced to process TPS reports in a windowless room all day and has finally been released to volunteer for the church social this afternoon. (Um…guess where this photo was taken? 🤓)
What Was Really Going On
My wife at the time was extremely pregnant…the birth of our second child was mere days away. I didn't fully realize it at the time but I was suffering from chronic depression. There had been a major dustup at a startup I'd been consulting for, and I was suddenly persona non grata. In fact things there would reach a boiling point during my parental leave. (Ouch.) Not to mention only a few months prior to this we had moved to an entirely different town and rented out our old house simultaneously! (…which ended up an epic disaster, but that's a tale for another time.) I was exhausted. And that was before the arrival of a newborn!
In other words, I look awful in this picture because I subconsciously felt awful. It was an exceedingly challenging time in my life on every front. In fact, most of the worst things which ever happened to me took place during 2010-2015. So in 2014, I was still right in the thick of it.
However, little did I know in that particular moment that a surprising series of events would soon transpire, setting into motion huge life changes which eventually resulted in me starting a totally new and far more successful consulting business, resettling in Portland, going through a divorce (shockingly painful but absolutely necessary), reimagining my whole spiritual outlook on life, and producing the best art of my entire career.
The Joy of New Identities
Originally this essay was supposed to be an indictment of my past self and a hip-hip-hurrah statement on why I'm so keen to reinvent myself even now. However, upon further reflection, I realized how grateful I should be to my past self(ves), and how I should really offer Office-Space-in-2014-Jared nothing but grace. Because if I hadn't starting taking control over my life then and finding a more authentic purpose which was unabashedly me, I wouldn't be where I am today.
So instead of feeling chagrin or anger as I reflect upon who I used to be, I can instead find joy. The joy of forging a new identity, brick by brick, layer by layer. Making some mistakes along the way, sure…but mostly achieving some big wins. It's a never-ending process. Even though I generally feel much happier and more at ease with who I am today, I suspect I'll be even more "enlightened" in the future. I'll look back on this time with a good-natured eye-roll and a toothy grin. Oh the things I didn't even know that I didn't know!
I'm looking forward to it.
Fail not for sorrow, falter not for sin,
But onward, upward, till the goal ye win.
–Francis Anne Kemble
Photo credit: Yaniv Knobel on Unsplash